Handspun Yarn from our Vermont Sheep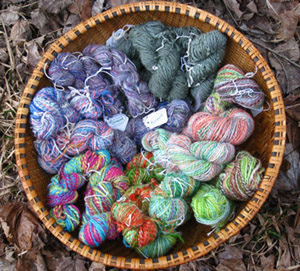 Handspun yarns from Magnus Wools consist mainly of wool from their flock in both natural and hand dyed colors. Fleece from the guardian llama is sometimes added to the yarn.
The availability and selection of handspun yarn varies. Please contact Marilyn for a description of current inventory, visit the Magnus Wools Etsy shop or visit the Magnus Wools booth at a fiber festival.