Purchase Rugs, Yarn or Fleece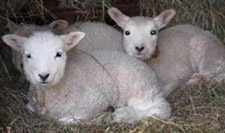 To purchase fleeces or rugs or to inquire about a spinning wheel, please visit the Magnus Wools Etsy shop or visit our booth at a fiber festival.
Magnus Wools participates in a number of craft and fiber festivals throughout the year with handwoven wool rugs, fleece and handspun yarn. In addition, our rugs are available at several fine shops in New England. Festivals and shops are listed below.
---
Fiber Festivals
Peacham Fall Foliage Crafts, Peacham, VT
Vermont Sheep & Wool Festival, Tunbridge, VT
New York State Sheep & Wool Festival, Rhinebeck, NY
Bow PTO Craft Fair, Bow, NH
Pods for the Pulpit Crafts Fair, Norwich, VT
---
Retail Stores
League of New Hampshire Craftsmen, Hanover, NH
Peacham Store, Peacham, VT
Vermont Farm Table, Burlington, VT